Back

#stayathome

On line service

Companies

Consulta l'elenco dei produttori che già vendono su insicilia.com

Realizzi un prodotto siciliano di qualità?

Con InSicilia.com puoi: usare al meglio le opportunità offerte dall'e-commerce posizionare i tuoi prodotti ai primi posti sui motori di ricerca proporti a buyer internazionali farti conoscere dal mercato Ho.Re.Ca. rafforzare il tuo brand e la narrazione della tua storia d'impresa
List of products by supplier Vini Judeka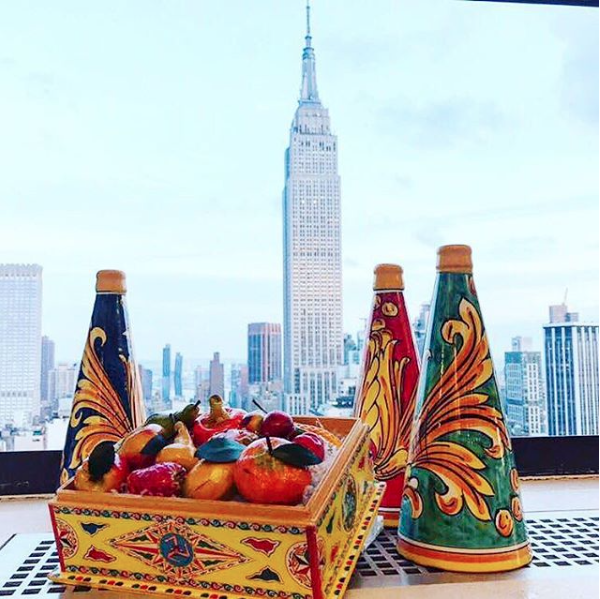 SHOP ON LINE SICILIAN WINE ON  CERAMIC BOTTLE OF CALTAGIRONE CELLAR JUDEKA
The Judeka Winery is an interweaving of passion, effort and success in which people and wine have been the undisputed protagonists. Over time the attention to the product and the care that the company has of the consumer has remained unchanged. Sicilian wine is one of the most requested wines from national and international markets and is the subject of import and export all over the world. The Nero d'Avola PGI Terre Siciliane of Judeka is a full-bodied wine, made precious by hand-painted bottles of Ceramica di Caltagirone.
The hand-painted Caltagirone ceramic bottles, with the attached certificate of the artisan who produced them, contains Nero d'Avola PGI produced by Judeka and is a precious gift to keep at home to brighten sight as well as the palate.
Caltagirone is the capital of Ceramics in Sicily. The precious bottles of Judeka ceramic wine present majolica art, flourishing in the Muslim and Norman times, perfected in the decorative and decorative technique giving proof of great originality, preserving Moorish patterns and the colors of the Sicilian tradition ranging from a particular type of blue to green and to golden yellow, to red. 
Caltagirone ceramic wine bottles with warm Sicilian colors: yellow, blue, green, orange. The Judeka wine bottles are top Sicilian wines
Bottiglie di vino in ceramica di Caltagirone dai caldi colori siciliani: giallo, blu, verde, arancione. Le bottiglie di vino di Judeka sono vini top siciliani 
The Sicilian tradition to buy directly online!  
HOW TO BUY THE JUDEKA CERAMIC BOTTLES IN CERAMIC ONLINE?
The Cantina Judeca is a supplier of Caltagirone ceramic bottled wine for insicilia.com 
Through our online store you can buy and receive the ceramic bottles of Caltagiore di Judeka with Nero diavola IGP Terre Siciliane in all over the world.
INSICLIA.COM - THE ON-LINE SALE SHOP OF SICILIAN WINE
On the e-commerce www.insicilia.com, portal of Sicilian wines and Sicilian food and wine products, you can buy different types of typical Sicilian products and drinks, among which the Nero d'Avola PGI Terre Siciliane wine in 75cl bottles of ceramics , Made in Sicily.Made in Sicily. 
On insicilia.com you can buy the wine of the Judeca winery both wholesale and retail, taking advantage of offers, promotions and the best prices of national and international marketplaces and ecommerce!
On this page you can buy bottles of Judeca wine called "Sud", "Palermitano" "Orizzonte", "Seicento", "Purezza", "Passione". 
NOW A DISCOUNT FOR YOU
The first step to be able to buy your Nero d'Avola wine in Sicilian artisan JudeKa online?  
Sign in, choose the products of your interest in the cart and at your first purchase, before paying, write: INSICILIA
Immediately get a 10% WELCOME discount on your first order!
Sorry for the inconvenience.
Search again what you are looking for