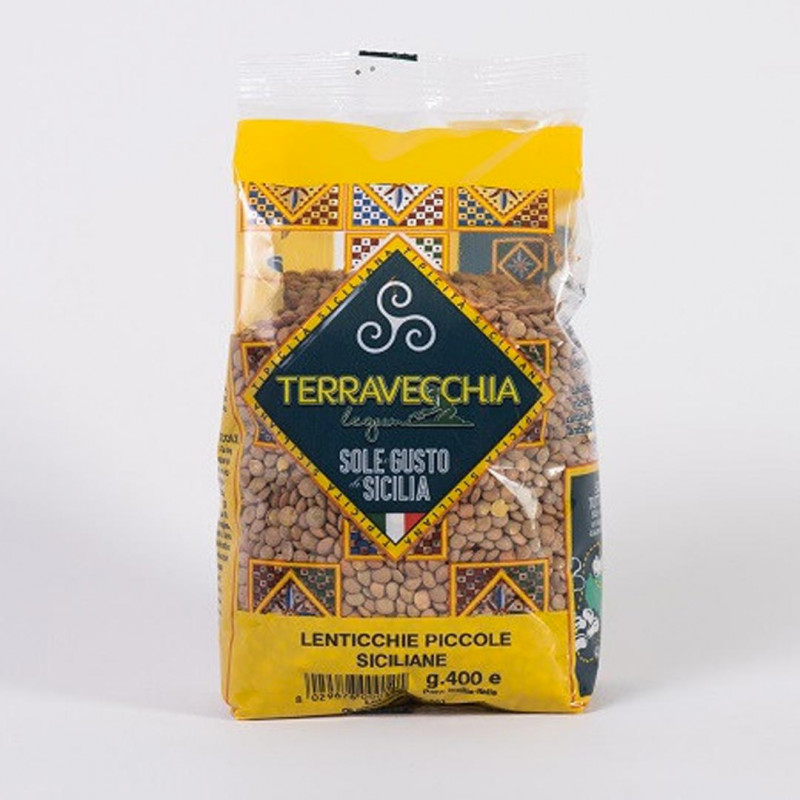  
Lenticchia di Villalba confezione da 400g
VILLALBA LENTIL (SLOW FOOD PRESIDIUM)
Villalba Lentil is cultivated in Villalba from the end of 1800. It is a very big seed and the typical colour is green. It is cultivated without using mechanical devices in the field. Its most important characteristic is a very great content of iron (about 12-14 mg for 100 gr of product). This legume doesn't maintain its organoleptic and nutritional characteristics if cultivated in other lands. These are the reasons for which this lentil was recognized as a typical product by the MiPAAF. It doesn't need to stay in water before cooking, then it cooks for about 1 hour. You can taste a very soup soup if you add carrots, beets and onion when you start cooking, according to the traditional recipe.
100% secure payments
Secure purchases
Secure payments with SSL
Shipping cost
Free for order UP 450€ in UE
Terms of sale
Satisfied or refunded, read the conditions
Delivery
3-10 days
No customer reviews for the moment.
Customers who bought this product also bought:
16 other products in the same category: