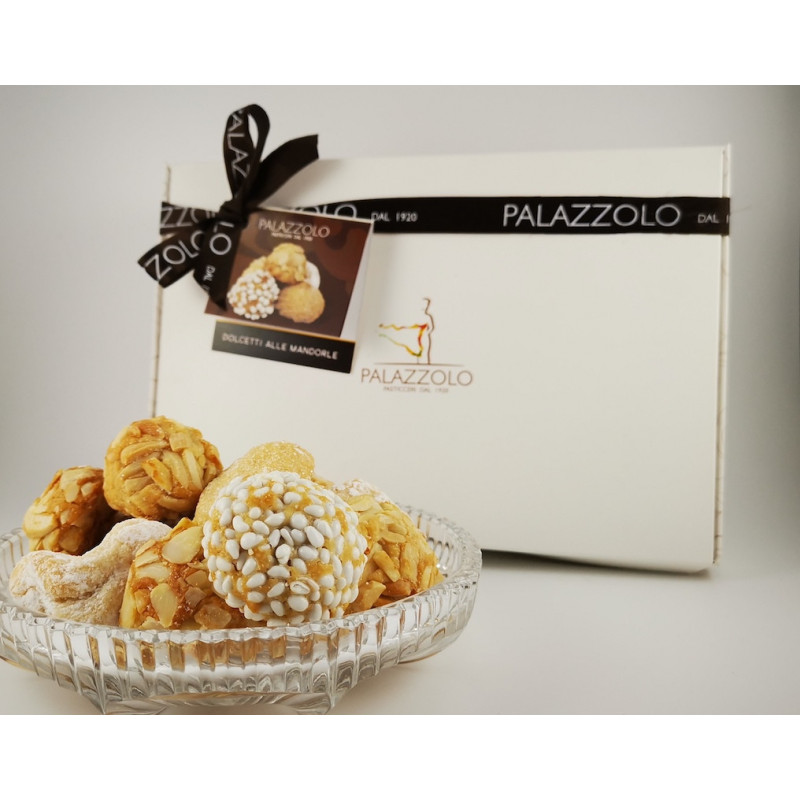  
Elegant Box of Almond Sweets 200g
Our previous price
€12.50
Elegant Box of Almond Sweets 200g
Casket. Elegant package with small Sicilian pastry jewels, produced by the Palazzolo pastry shop with Avola almonds. They are excellent for small moments of pleasure, to accompany a tea or as a meal. 20 pieces.
Almond sweets
SICILIAN ALMONDS (42%), granulated sugar, dextrose, impalpable sugar, pasteurized EGG WHITE, water, invert sugar, wildflower honey, glucose syrup. For the topping: anise or ALMONDS or granulated sugar or icing sugar.
SHIPPING COST
Shipping is free in Italy for orders over 77 €. For lower orders it costs 9 €
PAYMENT
You can pay by credit card, bank transfer or Paypal
ORDER AND INFO
You may order your food and wine by whatsapp at +39 3280173896 or by mail at info@insicilia.com
THIS FOOD AND BEVERAGE IS 100% ITALIAN GOURMET AND IT IS MADE IN ITALY (SICILY)
TIME OF DELIVERY
About 5-15 Days. Delivery time may vary for each destination.
GIFTS AND BASKETS
You can order both privately and from company. You can customize and send baskets and gifts
---
You might also like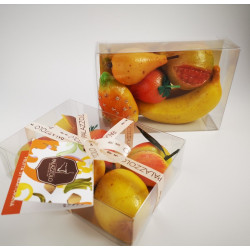 Our previous price
Regular price
€11.89
-30%
Price
€8.32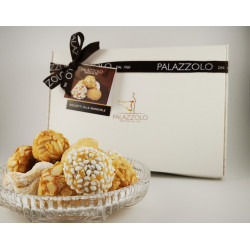 Our previous price
Regular price
€12.50
-25%
Price
€9.38