Back

CATALOG

Dolci Siciliani della Tradizione

LIVE

Live

Entra in negozio

Collegati con noi, il nostro assistente alla vendita ti potrà accompagnare nella scelta dei prodotti o nella composizione del tuo ordine.


Una video call direttamente all'interno del nostro store ti garantisce una esperienza di acquisto del tutto nuova e trasparente.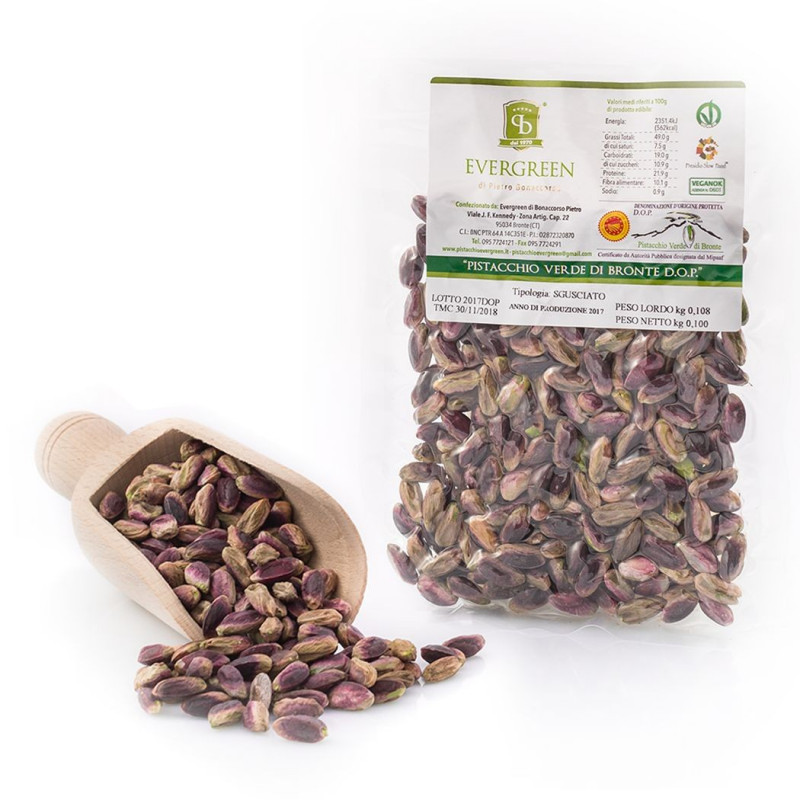  
Pistachio shelled in envelope 500gr
Pistachio shelled in envelope 500gr
Pistachio shelled in envelope 500gr
Known and appreciated all over the world, it is one of the most sought after ingredients. It can be consumed to the natural or as an ingredient to obtain sweets, sauces and salads of all kinds.
Nutritional values ​​for 100gr
Energy value Kcal 608
Fats g 56.1
Carbohydrates g 8.1
Fiber g 10.6
Protein g 18.1
Football g 1.3
Data sheet
Product type

Dried Fruit

Ingredients

Pistachio

Package

500g (17,637 OZ)

Origin

East Sicily

Type of Production

Handcrafted Product

Denomination

PDO - Protected Origin
SHIPPING AND DELIVERY COSTS IN EUROPE
Shipping in Europe: 35€; Ireland, UK, Sweden, Norway, Finland: 45€ Malta, Switzerland: 50€
ITALIAN SICILIAN GOURMET FOOD
More than 600 traditional Italian Sicilian Gourmet Food and Wine to buy at the best prices.
PAYMENT
You can pay by credit card, bank transfer or Paypal
ORDER AND INFO
You may order your food and wine by whatsapp at +39 3280173896 or by mail at info@insicilia.com
THIS FOOD AND BEVERAGE IS 100% ITALIAN GOURMET AND IT IS MADE IN ITALY (SICILY)
TIME OF DELIVERY
About 5-15 Days. Delivery time may vary for each destination.
GIFTS AND BASKETS
You can order both privately and from company. You can customize and send baskets and gifts
---