Back

Gourmet Food

Dolci Siciliani della Tradizione

Preserved Food

Cannolo & Cassata Dessert

Dolci Siciliani della Tradizione

Sauces & Condiments

Pasta

Sicilian Pantry

Dispensa Siciliana

Beers

Beverage and Soft Drink

Wine

Spirits

GOURMET SELECTION

Migliori Venditori

Arancino

It is a Special Ale beer with an...

 Craft Beer Wheat Ale At The 5...

75cl India Pale Ale Bottle Craft...

Pancetta

The Sicilian Cannolo made with...

Pancetta

Sicilian Marzipan Martorana Fruit on...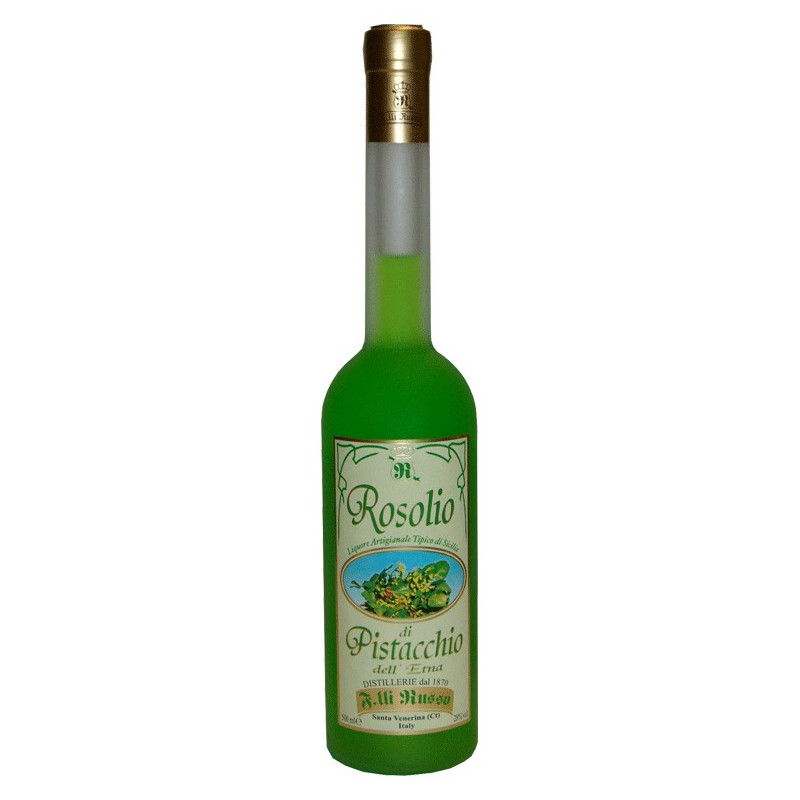  
Pistachio Liquor "Rosolio" of Sicily bottle of 50cl
Rosolio al Pistacchio 50cl
Rosolio al Pistacchio 50cl
This rosolio is obtained by a traditional procedure depending on an ancient recipe, by using the green heart of the pistachio, a typical plant of the territory around mount Etna. To be served chilled as dessert, delicious with ice cream and with pistachio sweets.
Ingredients:
Pure hydrated alcohol, sugar, infusion of pistacchio, natural aromas, food dyes: E 102 - E 107
THIS FOOD AND BEVERAGE IS 100% ITALIAN GOURMET AND IT IS MADE IN ITALY (SICILY)
SHIPPING COST
Free Shipping if you purchase over 150 in Europe, 180 United Kingdom, 350 in the all over the world
ITALIAN SICILIAN GOURMET FOOD
More than 600 traditional Italian Sicilian Gourmet Food and Wine to buy at the best prices.
PAYMENT
You can pay by credit card, bank transfer or Paypal
ORDERS AND INFO
You may order your food and wine by whatsapp at +39 3280173896 or by mail at info@insicilia.com
About 5-15 Days. Delivery time may vary for each item.
GIFTS AND BASKETS
You can order both privately and from company. You can customize and send baskets and gifts
---