Back

Gourmet Food

Dolci Siciliani della Tradizione

Preserved Food

Cannolo & Cassata Dessert

Dolci Siciliani della Tradizione

Sauces & Condiments

Pasta

Sicilian Pantry

Dispensa Siciliana

Beers

Beverage and Soft Drink

Wine

Spirits

GOURMET SELECTION

Migliori Venditori

Arancino

It is a Special Ale beer with an...

 Craft Beer Wheat Ale At The 5...

75cl India Pale Ale Bottle Craft...

Pancetta

The Sicilian Cannolo made with...

Pancetta

Sicilian Marzipan Martorana Fruit on...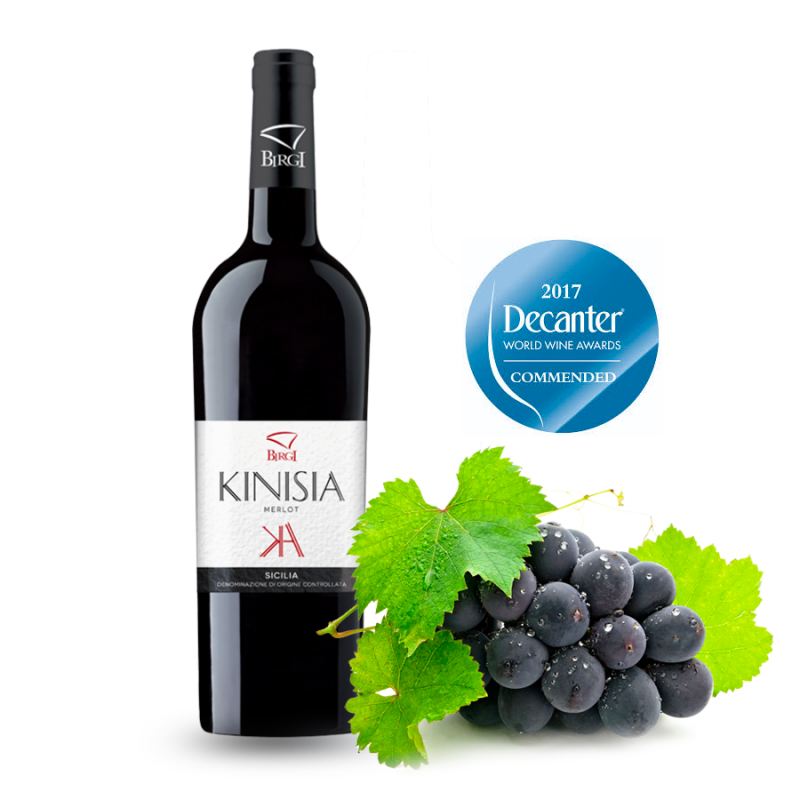  
Red Wine Merlot DOC 100% Bottle 75 cl Line Kinisia Sicilian Winery Birgi
Red Wine Merlot DOC 100% Bottle 75 cl Line Kinisia Cantina Birgi- Alc. 14%
The wines of the KINISIA line are particularly suitable for hedonic consumption. They are elegant, structured and full-bodied. The KINISIA line aims to represent the territory in its complexity through native vines, but also international varieties well valued by the climate and the terroir.
The Merlot red wine comes from a Merlot black berry vine, whose name derives from the particular predilection that has the blackbird for its berries. It originates from the Gironde, in the South-West of France, and in particular from the Bordeaux area from which some of the most prestigious wines in the world are born (in a blend with Cabernet). Château Petrus and Masseto are two examples of prestigious wines made exclusively from Merlot grapes. Vino Rosso
100% Merlot 75 cl bottle (red wine) - Alc. 14%
Production area: Trapani (Sicily - Italy)
Variety: Merlot - RED
Harvest: 2017
Alcohol content: 14% vol.
Bouquet: Intense hints of fruit and red berry, fruit in alcohol and delicate spicy notes
Taste: Wide on the palate with great expression of softness and remarkable verve.
Combination merlot and serving temperature
The Merlot red wine is served at a temperature of 16-18 ° C. It is a deep, soft and harmonious wine that goes well with pasta dishes with meat sauces or with main courses of roasted and grilled white and red meats. The Kinisia Melort goes well with even medium or longer aged cheeses.
Data sheet
Product type

Red Wine

Red Wine Grape

Merlot

Origin

West Sicily

Alcohol content

14%

Capacity of the bottle

75 cl

Denomination

Wines with a registered designation of origin (DOC)

Vintage Wine

2017
THIS FOOD AND BEVERAGE IS 100% ITALIAN GOURMET AND IT IS MADE IN ITALY (SICILY)
SHIPPING COST
Free Shipping if you purchase over 150 in Europe, 180 United Kingdom, 350 in the all over the world
ITALIAN SICILIAN GOURMET FOOD
More than 600 traditional Italian Sicilian Gourmet Food and Wine to buy at the best prices.
PAYMENT
You can pay by credit card, bank transfer or Paypal
ORDERS AND INFO
You may order your food and wine by whatsapp at +39 3280173896 or by mail at info@insicilia.com
About 5-15 Days. Delivery time may vary for each item.
GIFTS AND BASKETS
You can order both privately and from company. You can customize and send baskets and gifts
---