List of products by supplier Alberto Poiatti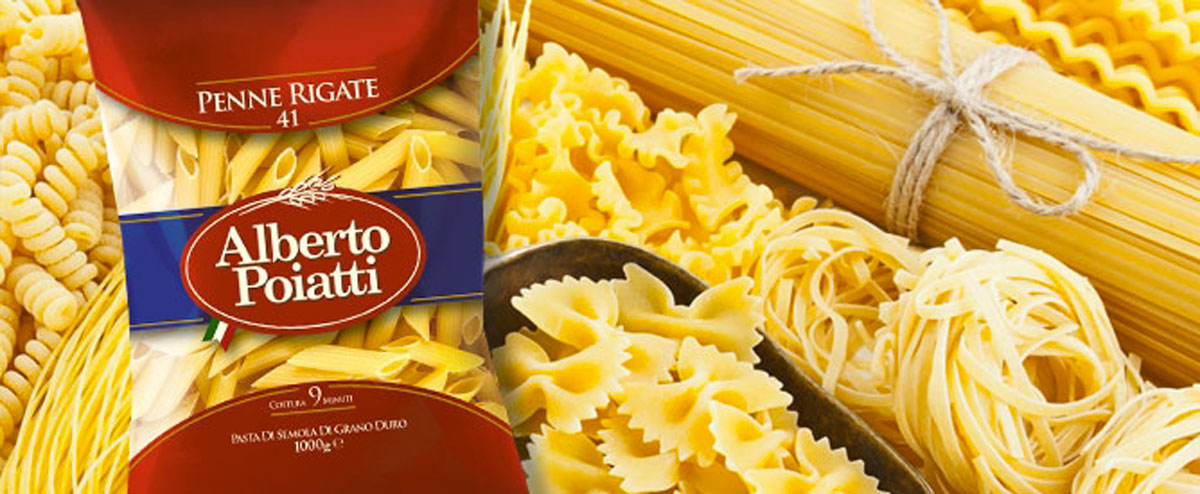 ITALIAN SICILIAN GOURMET FOOD: ALBERTO POIATTI PASTA 
Do you want to buy Italian Sicilian Pasta ? Do you like italian spaghetti, fusilli, or Sicilian anelletti and Sicilian spaccatelle? Here you are where to buy online italian sicilian gourmet food like Alberto Poiatti Italian Pasta?
WHOLESALE AND RETAIL ITALIAN PASTA  
On the e-commmerce www.insicilia.com, online store of  italian Sicilian food and wine delicius, you may buy online, different kinds of Sicilian pasta both private or wholesale and retail, taking advantage of offers, promotions and the best prices of the international marketplace!
ORDER NOW AND DISCOVER THE BEST ITALIAN SICILIAN RECIPES
Do you want to prepare tasty Mediterranean flavoured recipes? Discover quick and easy recipes to make, that evokes the typical aromas of Sicily and are characterized by an intense and rough flavor like the earth that generated the main ingredients used for the preparation of this dish, all 100% Sicilian! Order now your Pasta Alberto Poiatti 
WE OFFER FREE SHIPPING. IT DEPENDS FROM YOUR COUNTRY:
InSicilia provides a minimum order to receive typical Sicilian products with free shipping . Here are the rules: In Italy we give free shipping for orders of at least 30 Euros. In Europe (European Union) we offer free shipping with orders of at least 150 euros. We offer free shipping Worldwide for orders over 250 euros
For orders below the three rules, shipping costs are divided as follows:
6,10 Euros for Shippin to Italy
27 Euros for Shippin to Europe (EU)
50 Euro for Shipping to Not-EU European countries
80 Euro for Shipping to rest of the World We advise you to group your items in one order.
To buy wines, liquors or spirits, may be necessary to pay any international custom costs (FDA costs for USA and similar costs for others countries)
If you need any further information about shipping to your country write us on: info@insicilia.com or write us by whatsapp o WeChat on +39 3280173896
Sometimes we can send your parcel on two distinct orders placed separately. We use special attention in case of breakable objects. Boxes are sized appropriately large and your articles are well-protected.