Back

Gourmet Food

Dolci Siciliani della Tradizione

Dolci Siciliani della Tradizione

Sauces & Condiments

GOURMET SELECTION

Migliori Venditori

Arancino

 Craft Beer Wheat Ale At The 5...

Bottle of 50cl Indian Pale Ale Beer...

 White Craft Beer Bottle Hybrid of...

Pancetta

The Sicilian Cannolo made with...

On the 250g jar Sulla Honey Honey...

Pancetta

Pasta Durum Wheat Semolina Sicilian...

I biscotti siciliani tipo taralli,...

Sicilian black mulberries "Gelsi"...

Pancetta

Coffee spreadable cream 220g, ideal...

Pistachio spreadable cream 220g,...

Pistachio spreadable cream 220g,...
Italian Sicilian Gourmet Food for Catering Restaurant and Chef

Do you have a typical restaurant? Do you want to buy traditional Sicilian food? Wondering where to find the typical delicacies of Sicily? Do you want to offer your customers 100% Sicilian products?
In this section of Insicilia.com called Typical Sicilian Catering, you can buy online typical Sicilian products that you can use in your restaurant. You can choose from eggplant caponata, Sicilian pistachio pesto, but also cold-pressed extra virgin olive oil, almond paste, in artichoke oil, olives, capers or tomato, but also swordfish, grouper, sardines, amberjack and tuna not to mention the traditional Sicilian arancini with meat or ham and mozzarella.
A category for restaurateurs full of goodness 100% Sicilian destined for true gourmets. Every chef who loves Sicilian products can find online any solution for his kitchen.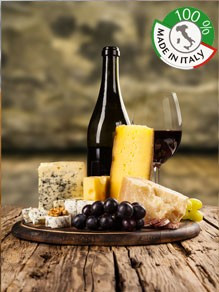 Showing 1-22 of 22 item(s)